Color me impressed!
Skill Level: Beginner/Intermediate
Join cookie experts Malek Binns and Lisa He in creating cookie portraits that can turn anyone into edible art.
While we'll walk you through the entire decorating process, we *DO* hope you have some royal icing experience and are comfortable flooding a cookie to create a smooth painting canvas. A projector is also required for this class.
If you're totally new to decorating, check out our Dough & Icing Basics Course OR if you're super serious, check out our Comprehensive Cookie Course
About Malek and Lisa:
Malek and Lisa are experienced dessert artists who have been featured in publications around the world. Both bakers have strong social media presences and are very engaged with the cake and cookie community. Teaching is a huge part of both Malek and Lisa's day-day activities!
Malek is a classically trained baker and published author. Lisa is a self-taught baker who has been featured by both Netflix and Food Network.
This course helps you learn the ropes of black and white portrait painting- with these skills, you can turn anyone (or anything, really) into edible art.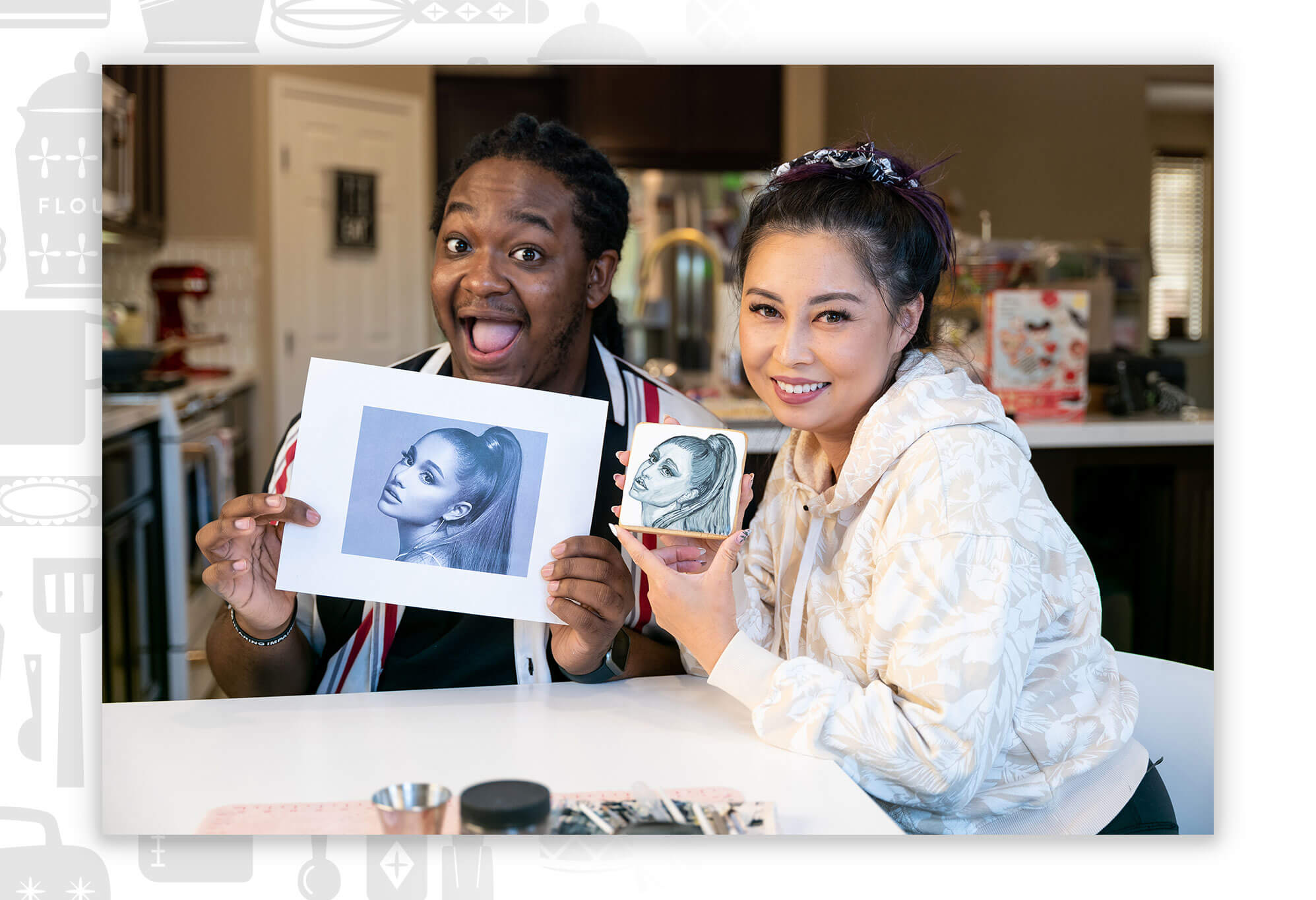 No Drawing Experience Required
Our guest instructor Malek Binns walks you through the process to take almost any photo and turn it into edible art. From photo selection, editing, mixing your edible paints and projector setup down to shading and details.
Watch the video to learn more about the class:
Our pre-recorded courses are go-at-your-own-pace and accessible from anywhere in the world as long as you have an internet connection. You'll gain immediate access to all course materials upon purchasing a ticket. Your access does not expire (unless we go out of business.. hope it's not for a while..).
You'll also get exclusive coupon codes for our favorite vendors.